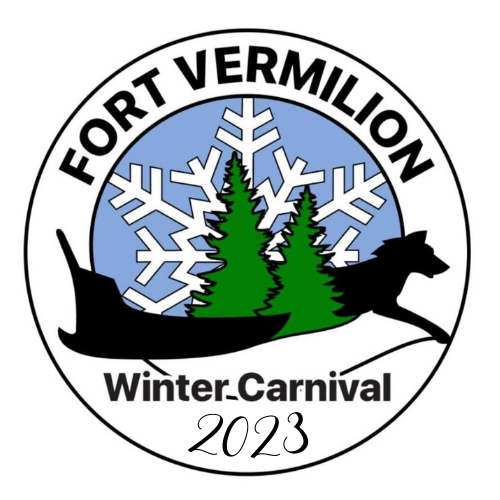 The Winter Carnival was excellent! Click below to get all the details from the website!
Winter CarnivalWinter Carnival

DID YOU KNOW?

The Fort Vermilion Heritage Centre is operated by the Fort Vermilion Heritage Committee - and they are a committee of the Fort Vermilion Agricultural Society. This means that the Fort Vermilion Agricultural Society is the legal governing body of the Fort Vermilion Heritage Centre!
They have been faithful and generous in their support and we thank them for that!
Offering $1000 to local students and possibility of matching NADC grant for $1000!
Download the PDF below for more information and to apply!
Who We Are

"The Fort Vermilion Heritage Centre exists to preserve, study and make accessible distinctive collections, so to inspire and engage people in learning cultural and natural heritage of the Fort Vermilion area. Through discovery, recollections and the making of memories, we serve and improve the quality of life for others."
This mandate is achieved through various programs such as:
-Museum Tours
-Research Requests
-School Tours
-Community Events
If you are interested in any of these programs please
Opened in 1995, the Fort Vermilion Heritage Centre is the nucleus of heritage preservation and conservation in the Fort Vermilion area. Boasting over 16,000 photos, 22,000 archives, 8000 objects and 2 heritage houses - there is much to explore! The history of the Fort Vermilion area is vast, fossils and bones ("Rocks Tell Tales" exhibit) are remnants of the pre-human history of the Fort Vermilion Area. "Weyiman Waskahikun Wehkohkewin (Fort Vermilion A Special Gathering Place)" is a tribute to the Dene Tha', Beaver and Cree nations. Agriculture, industry, and community events of days past compose our nuclear collection from the Fort Vermilion Experimental Farm (58° North and Farming).
"Boreal Beauty, Bounty and Balance" features the area's natural heritage. With these main exhibits, and a plethora of other displays and artifacts, the Fort Vermilion Heritage Centre is the premier historical resource in Mackenzie County.
Artifact of the Week!
Fox Stole


The third Saturday of September is recognized as 'National Hunting, Trapping and Fishing day'. This year, that is this Saturday Sept 16. Recognizing this - we have chosen this stunning Black (Silver) fox Stole. Trapped near John Do'r Prairie in 1935, this specimen was beautifully preserved with buckles and clasps added so it will stay draped across the shoulders. Trappers traded their furs for credit, money, goods at trading stores and sometimes kept pelts for their own creations - such as this one. It is not known who trapped / craft this stole.
996.4.2 / Family of Gordon H. and Harriett G. Fitzsimmons
Mini Golf is Open!
Come learn about the SS Peace River as you putt through 7 holes of unique obstacles - each one showcasing a different element of this historical ship! Perfect for the whole family!
$5 / round Open regular hours.