DID YOU KNOW?

At the FVHC we have a log cabin just small enough for kids to squeeze inside! When you come visit be sure to see if you can make it inside for a fun picture! We also have puzzles, books and an animal quiz to try!
Welcome kids to this special page dedicated to you! We have coloring pages, weird and wacky facts about Fort Vermilion and even a scavenger hunt for you!
Scroll down to find all these goodies!
Lynx Hunt!

Lynx are incredibly sneaky creatures. They are very quiet, like to hunt alone at night and are camouflaged to blend in with their surroundings. Our mascot at the Fort Vermilion Heritage Centre is a Lynx and it is very sneaky- it is hidden in 10 different places throughout our website; go on a hunt and see if you can find them all! His mugshot is below so you know what to look for! Hint: The lynx is excellent at blending into natural landscapes!
If you can find...
3 - you may need to wake up still!
5 - not too bad!

7 - Your a snowshoe hare. The lynx is still sneakier and smacking its lips!
10 - You are sneakier than a lynx!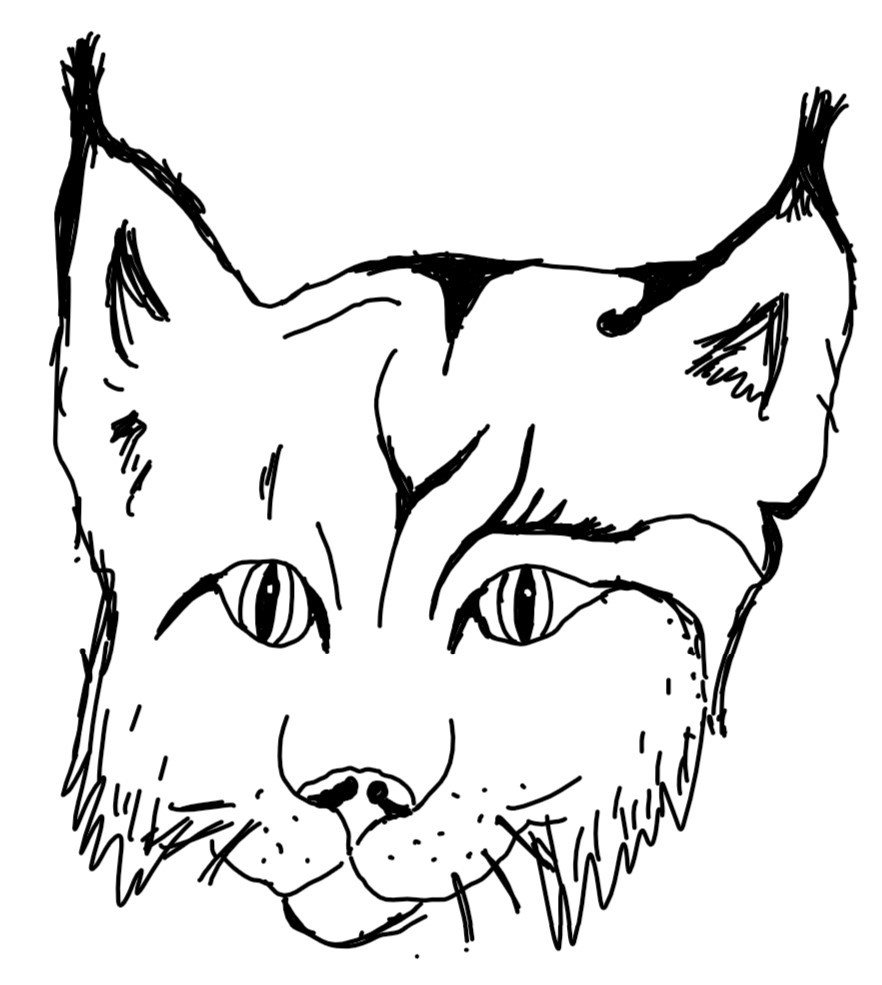 Weird and Wacky Facts

We have a picture of a Black Bear chasing a man up a tree! Look for it in the "gallery" section!
The floods in 1934 and in 2020 both started on the same day - April 27!
Our largest fossil was discovered in rocks around a culvert (rip rap). Amazing what you may find in your own back yard!
The FVHC was officially opened by setting off a bear trap. Fortunately it was with a stick and not someone's foot (traditionally buildings are officially opened by cutting a ribbon)!
Over 70 summer students have been instrumental in developing the Fort Vermilion Heritage Centre!
Coloring pages

These beautiful ink drawings are the handiwork of Doreen Poitras. Local to Paddle Prairie, Doreen was commissioned to create these works (and many more) by the Fort Vermilion Historical society for the bicentennial celebration in 1988. We have them posted here for you to print off and use as coloring pages! Print them, add some color, then send us a picture / scan of your beautiful creation! fvhc@hotmail.ca