Built over a two year period, 1906-1908, and described by a guest in 1910 as "a glimpse of civilization" the "Old Bay House" is the only Hudson's Bay Company factor's house on its original site in Alberta. Declared a Provincial Historic Resource in 2005, it is unique in Alberta for its architectural style, and strategic location on the Peace River. The foundation was built with rocks from the river bank, the house from locally sawn timber, and chimney bricks from the Carruthers brick factory - making it distinct from the expertly hand-crafted, dove-tailed log homes common to the area. Ship builders helped with construction and oakum was used to seal around the windows and doors.
In the spring of 2020 the restorations were 95% complete with furniture, appliances and decorations being installed - unfortunately the mighty peace broke its banks and flooded the house with ~ 3ft of water damaging the appliances, electrical and insulation. The basement (where you can see the original stone foundation) was completely submerged and required extensive cleaning. This was not the first time that the Old Bay house has flooded, in 1934 the river flooded much to the same extent as was experienced in the spring of 2020 - a strong and resilient building - it echoes the nature of the Fort Vermilion people.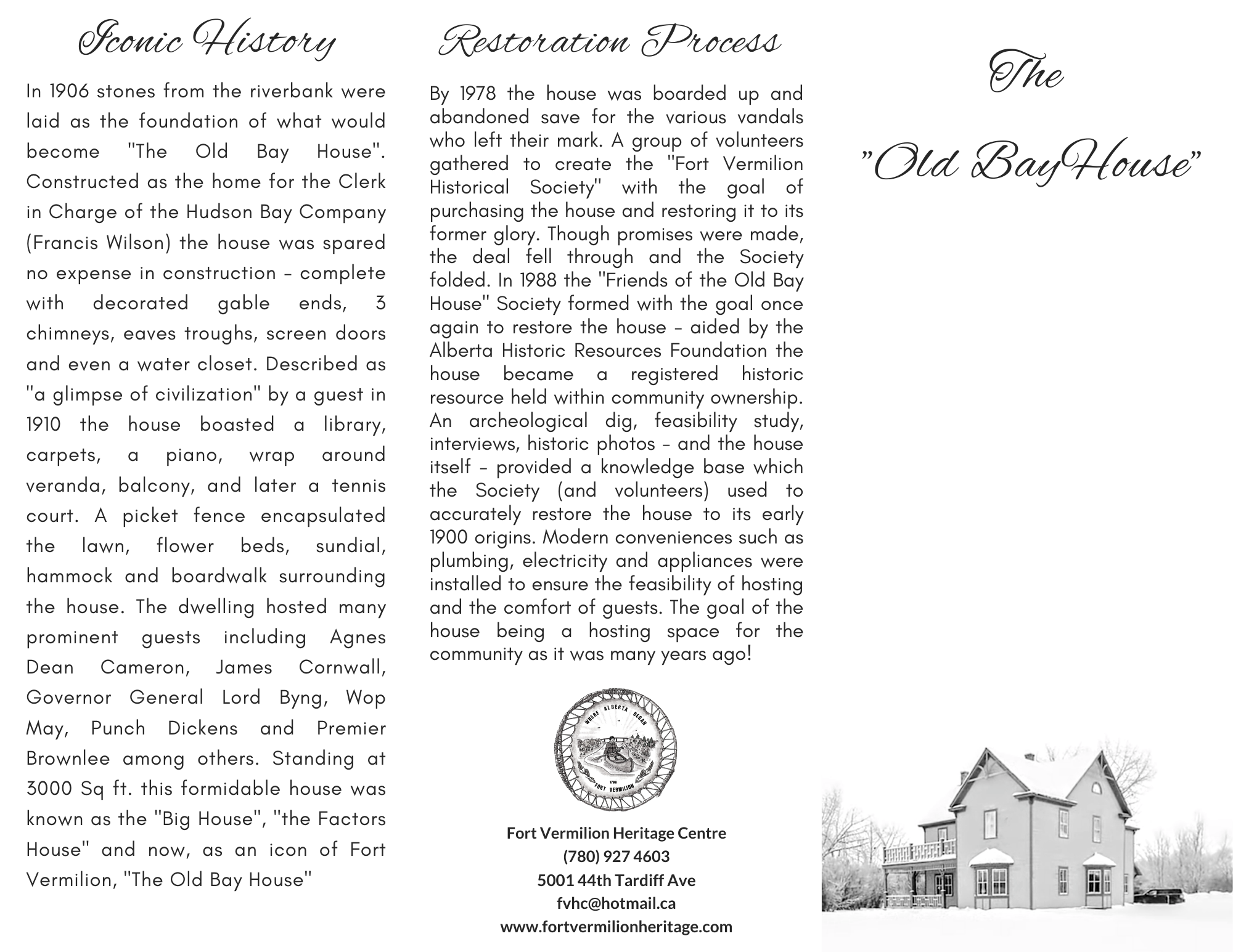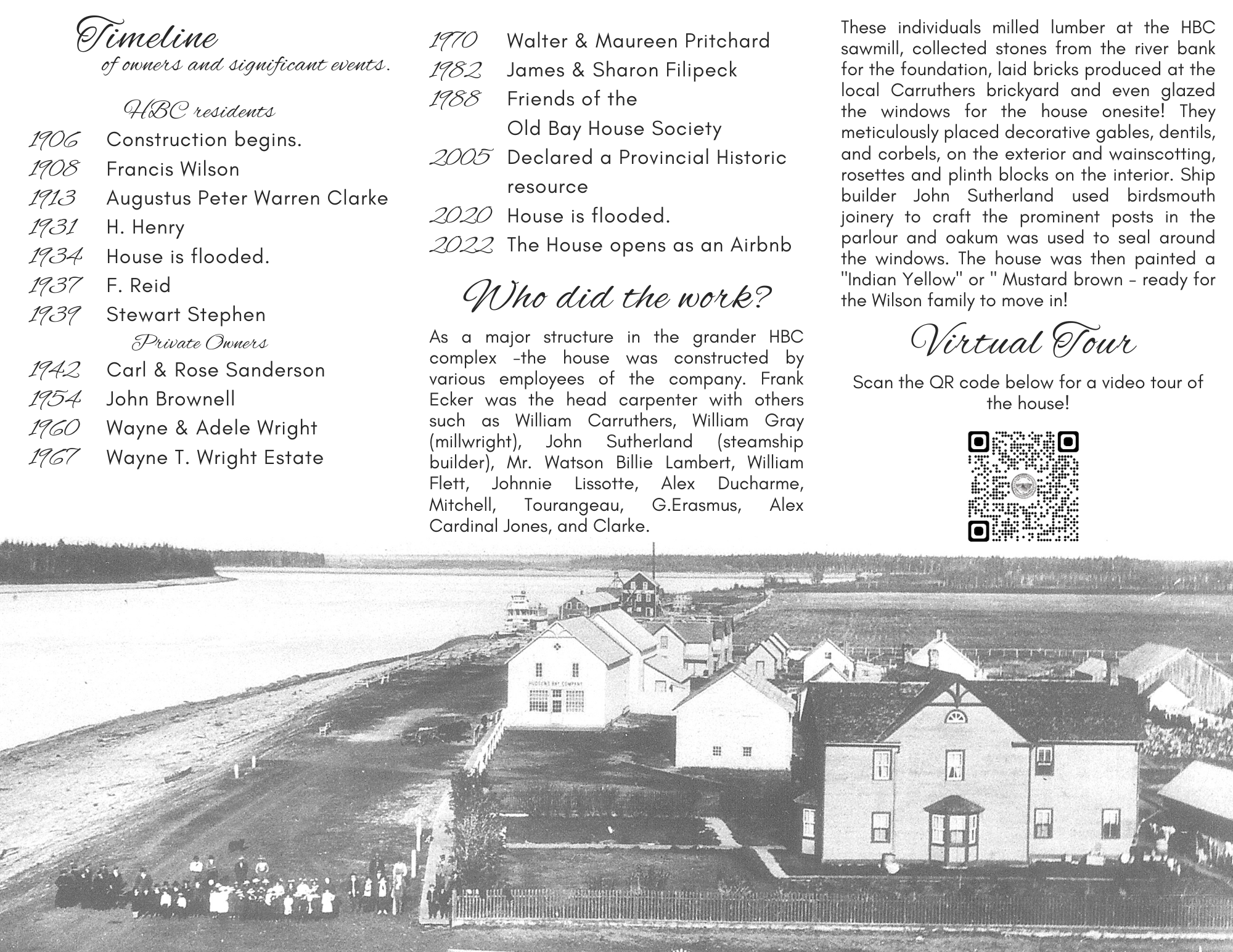 The Old Bay House restorations have been completed!
Click on the link below to view a video tour of the place all decorated for Christmas!
OBH TourOBH Tour